By ATWadmin On November 25th, 2009 at 7:50 pm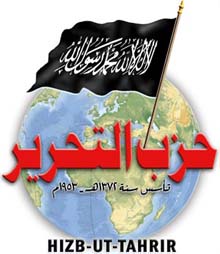 My thanks to the eagle-eyed ATW reader who spotted this story over on Harry's Place.
In today's Prime Minister's Questions, Conservative Party Leader David Cameron challenged Prime Minister Gordon Brown on the findings of the Centre for Social Cohesion's (CSC) latest report, Hizb ut-Tahrir: Ideology and Strategy.

Cameron, who has promised to ban Hizb ut-Tahrir (HT), asked the Prime Minister why the Islamic Shakhsiyah Foundation (ISF), a charity run by HT members that manages two primary schools and a nursery in London, has received over £113,000 in government grants – a fact revealed by the CSC in the Sunday Telegraph last month. Following the revelations, Haringey Council suspended ISF's funding.

As the CSC report shows, HT is a revolutionary Islamist group that supports violent jihad and is using front groups to embed its divisive ideology into local communities. Cameron stated today that HT is a group that says "Jews should be killed wherever you find them".

The fact that Hizb ut Tahrir is not banned in the UK is an outrage. It is clear that it is a very dangerous organisation but what is REALLY startling that it seems that our GOVERNMENT is actually helped finance it's objectives. How can we fight Islamic terrorism when we cannot even identify it?