By ATWadmin On March 25th, 2010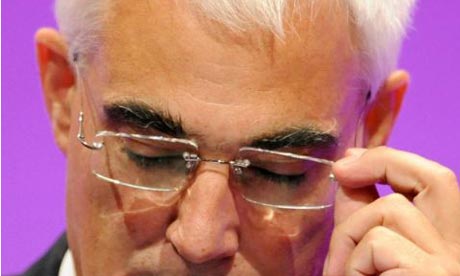 Well, I have had the opportunity to study Labour's final budget. Some right wing commentators shriek that it is wildly political. What nonsense! ALL budgets are political, and this is a typical socialist budget aimed at taking from the wealth-creators and redistributing to Labour's heartland. The Middle Class is pummelled as usual and I can't see why anyone is surprised at this, it has been happening for 13 years and will continue if we vote in wealth distributing leftists.
However this is all beside the point. The KEY part of the Budget is not what it does (Add tax, debt and depression) but what it does not do. Quite simply, there is no credible plan to reduce State Sector spending. It's all wishful thinking that comes to nothing. Darling has chosen a fantasy economic projection and demonstrated how unsuited Labour is for Government. The UK deficit cannot be cut without pain yet all Labour do is making soothing noises and tell us that everything will be fine if only we support them.