By David Vance On May 26th, 2012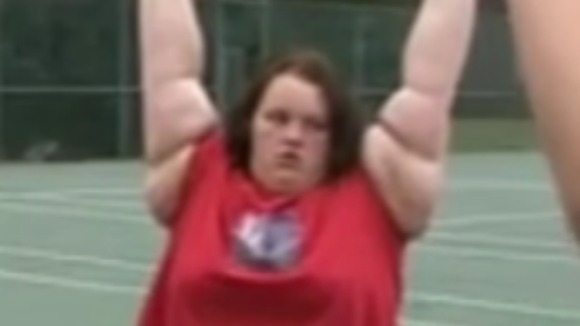 There is something tragic about this story and at so many different levels.
A chronically obese teenager cut free from her home by workmen after she grew too big to go outside remained in hospital today. Georgia Davis, 19, weighed up to 60st by the time she was urgently rescued from the house that had become her prison.
Got that? 60 stones.
Neighbours claimed today that the teenager, from Aberdare in the South Wales valleys, had not been seen outside for up to three years. In that time her weight ballooned to such proportions it is believed it became a serious threat to her life. Dozens of neighbours watched as Miss Davis was carried out of her home on a specially constructed stretcher yesterday.
Three questions;
1. She is only 19 years old. WHERE were her parents and family?
2. How can it be that her GP and health workers sat back and allowed her to balloon to these virtually unimaginable proportions?
3. This teenage girl must have been spending a fortune on food. How did she afford this?