By Patty On February 6th, 2013
Straight out of Dog Town….so this surfer skateboarder dude, Kai, hitch-hikes a ride with a psycho pedophile racist who rams his car into a black guy. The three hundred pound psycho then gets out of his car to beat on the guy he hit with his car. Kai responds by first grabbing the maniac's car keys to prevent him from driving away and then wacking him on the head with his hatchet.
Kai reports: "It was f**king gnarly, man….it was like the biggest wave I've ever ridden in my entire life!"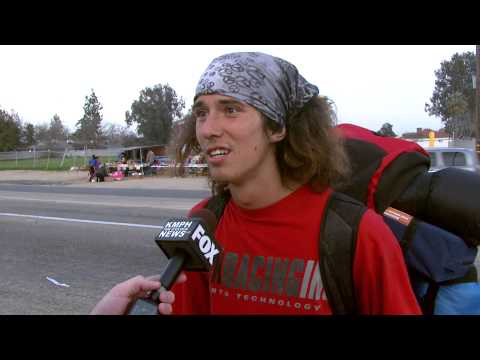 Ironic question: was the gun at fault or was it the mental illness?
addendum: nobody died. and, need I say it?…NSFW!