So, what's behind this?
California, while in fiscal shambles, may soon be rich in foreskin if an activist group gets its way. Santa Monica, California recently joined San Francisco in proposing a ban on circumcision of male infants. The Santa Monica bill was penned by the same anti-snipping activist who wrote the measure on the ballot in San Francisco. Proponents of the ban claim that circumcising boys is tantamount to genital mutilation, that the practice is harmful and dangerous. They say the goal of their group is to make cutting any baby boy's foreskin a federal crime, and they're very adamant about it. Reports the New York Times,
In case you needed a further clue, why not check out the comic Foreskin Man?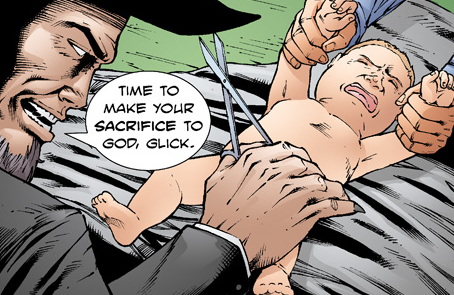 Those damned demonic Jews, right? This is pure anti-Semitism and it is alive and well in California.