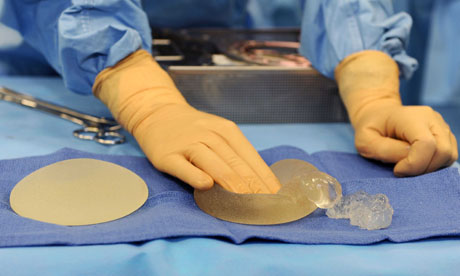 OK, this is one I haven't covered yet but it raises some interesting ethical issues that you may want to discuss. It concerns the fact that a large number of women have had breast implants produced by a French company and that some of those have proven to be defective, creating a health hazard. There are around 40,000 women in the UK who have had these dodgy implants and it raises quite a few questions;
1. Should the NHS pick up the bill for putting right implants that were put in my private practitioners? If not, and if the woman cannot afford to get the original surgeon to put right what is wrong, shall we let these women die an agonising death.
2. If the implants were put in on the NHS, then the Government has said it will pay to have them replaced free of charge. Yet the fault is not that of the NHS so why is it paying up without seeking recovery of costs from the manufacturer of the silicon implants?
3. Those women who paid to have the implants done privately, also pay taxes for the NHS. So WHY are they to be denied the services of the NHS to address the health  issue?
It's a complex issue but at the heart of it are two words – caveat emptor. My feeling is that those who put the flawed implants in should be required to take them out, at no cost.  But I wonder did the women sign a contract with an opt out clause? I also think that the firm that made these flawed implants should be prosecuted as it is a very serious matter and they should be made to pay for their failure.