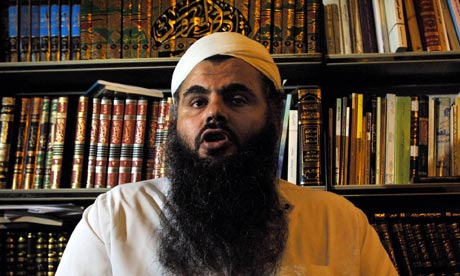 I wonder where Islamists get the idea that Britain is a soft touch?
Abu Qatada has been upgraded to a larger taxpayer-funded home since his release from jail last month. The terror suspect has told relatives in his native Jordan that he is the 'happiest man in England' after he was rehoused to the more expensive property. His wife and five children are also said to be 'delighted' with the move, because their new home has more bedrooms, a bigger garden and more modern fittings.  Qatada, who was once described by a judge as 'Osama Bin Laden's right-hand man in Europe', asked to switch houses a week after being freed from prison.
One can understand his delight – after all the idea of living in a large taxpayer funded property is not unappealing and all the more delightful when the person occupying it is an international convicted terrorist.  Let this be a lesson to any other Jihad preachers, if you dare come to the UK you will soon find yourself banged up…in a large and agreeable property at the taxpayers expense.