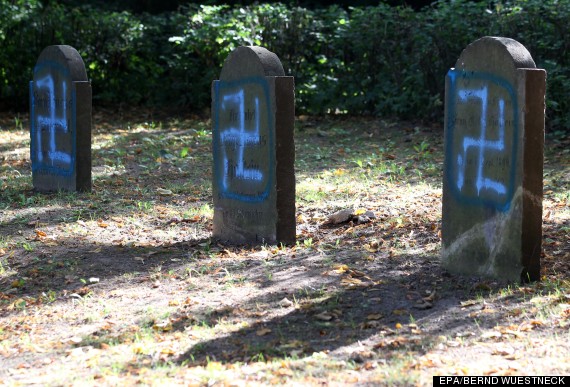 Has Germany got a recurring problem?
"Jewish tombstones were desecrated with swastikas sprayed with blue paintin a Jewish cemetery in Germany, less than two months after the last anti-Semitic attack in the cemetery.Swastika graffiti was sprayed on an information plate in the Kroepelin Jewish cemetery, the only cemetery in the country that was restored and renovated by the government. German police are investigating the attack."
Wonder which group MIGHT be behind this?