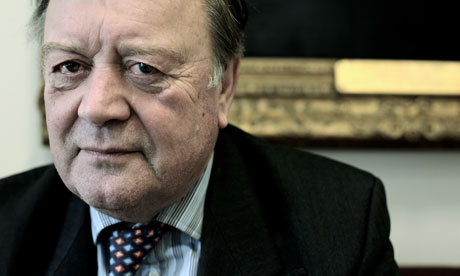 I know he portrays himself as a kind of avuncular jazz loving cigar smoking hushpuppy wearing genial chap BUT Ken Clarke is a menace and always has been. He was one of those who stabbed Thatcher in the back, he has been a long standing advocate of the UK joining the Euro, and he is a great example of a Conservative in Name Only – A CINO.
VETERAN pro-Europe Cabinet Minister Ken Clarke yesterday spread new confusion over the Government's policy on the EU's proposed budget increase. Mr Clarke, 72, at first said it was "ludicrous and absurd" for David Cameron to go to crunch budget talks later this month intending to veto a deal. But he later backed Britain's right to block a bad outcome, saying: "We have an undoubted right to exercise a veto if we cannot negotiate a satisfactory conclusion."
Obviously Number Ten had a word but the fact that Clarke felt moved to ridicule his own Party Leader for at least TRYING to stop the EU from hiking its running costs EVEN more tells you all that you need to know about him!