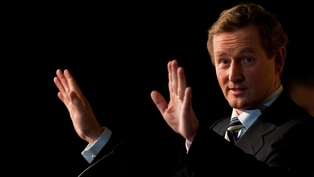 My congratulations to Enda Kenny and Fine Gael on their electoral success.
I was also delighted to see the demise of the Green Party.
Fianna Fail got what it deserved – a truly cataclysmically awful result! Sinn Fein got 13 seats, the same number as Independents.
It was sickening too see Grisly Adams top the poll in Louth.
The bigger question is this, however. What now?
Kenny says he "will try" to renegotiate the terms of the IMF/EU bail out. He has no chance. In fact I think things are about to get a whole lot worse as Merkel and Sarkozy seek to move on Irish corporation tax. In that regard, perhaps Cranmer has captured the true essence of what has happened here.
Is there a new dawn for the Republic or is the only light that of a setting son?